Relays
Universal Relay Boards
Depending on the components used this board can replace any DPDT (double pole double throw) or 3PDT (three pole double throw) standard T/R relay. This board features accurate contact sequencing. It is usable in transmit-receive relay systems from 12Vdc to 120Vdc.
Switching time is typically <7mS make and 5mS break. The usable frequency range is dc to 60 MHz at full power of 2kW carrier ICAS on the output contacts.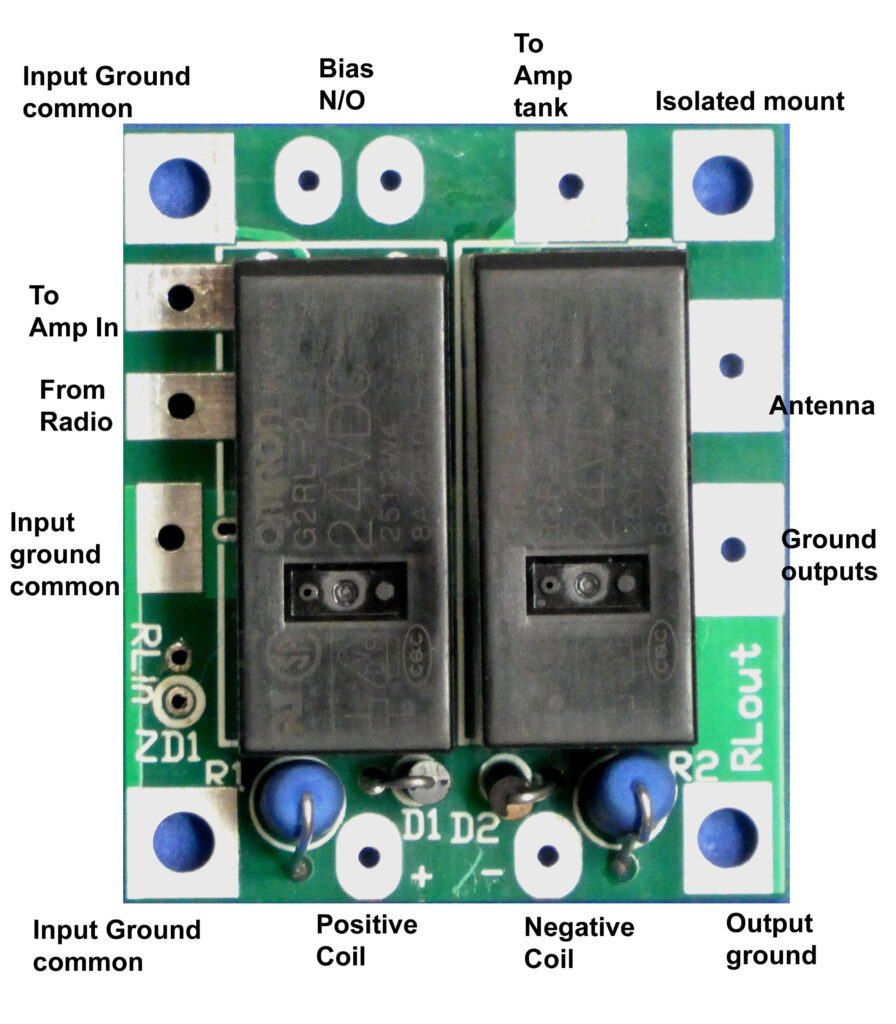 $49 basic UNRS-12 12Vdc. Ameritron and other 12Vdc T/R relays
$59 basic UNRS-24 Drake L4 and L7 and other 24Vdc T/R relays
$59 basic UNRS-120 Heathkit, Collins, Kenwood, and other 120Vdc relays
Full kits with cables available. See this page link for examples
RJ1A ITT Jennings or Gigavac USA made equivalent vacuum TR relay.
New Relays $135
Pull out from new equipment OUT OF STOCK
plus shipping
$93.00 plus shipping
AL80A relay, AL80 relay, AL1200 relay, AL1500 relay, AL82 relay, Dentron relay, and other 12Vdc 120 ohm coil stud mount relays. This is a quality gold flashed contact brand new relay. This antenna transfer relay comes prepped for install with contacts sequenced for the antenna relay for AL1200/AL82/AL1500 Ameritron, Ameritron AL80A relay, and Heathkit SB1000 amplifier relay. For other amplifiers please specify the form.
This relay is also a great choice when converting the Heathkit SB-200 and SB-220 series to more conventional and stable circuitry with 12V dc relay.
120Vdc relays available on 30 day lead time.
$88 plus shipping.