Amplifiers and Equipment For Sale
SOLD
My personal AL811 with three new old stock Svetlana 572 graphite anode tubes. This amp was fully stripped down to the bare chassis and remanufactured herehas all the upgrades including a TOF system. It has longer life 500Vdc filter caps, the improved arc protection system, and correct relay timing. One year warranty excluding abuse. $1100.  Sold to licensed amateur operator only.
There is an operating video on YouTube https://www.youtube.com/watch?v=DRRN1UGibvU&t=14s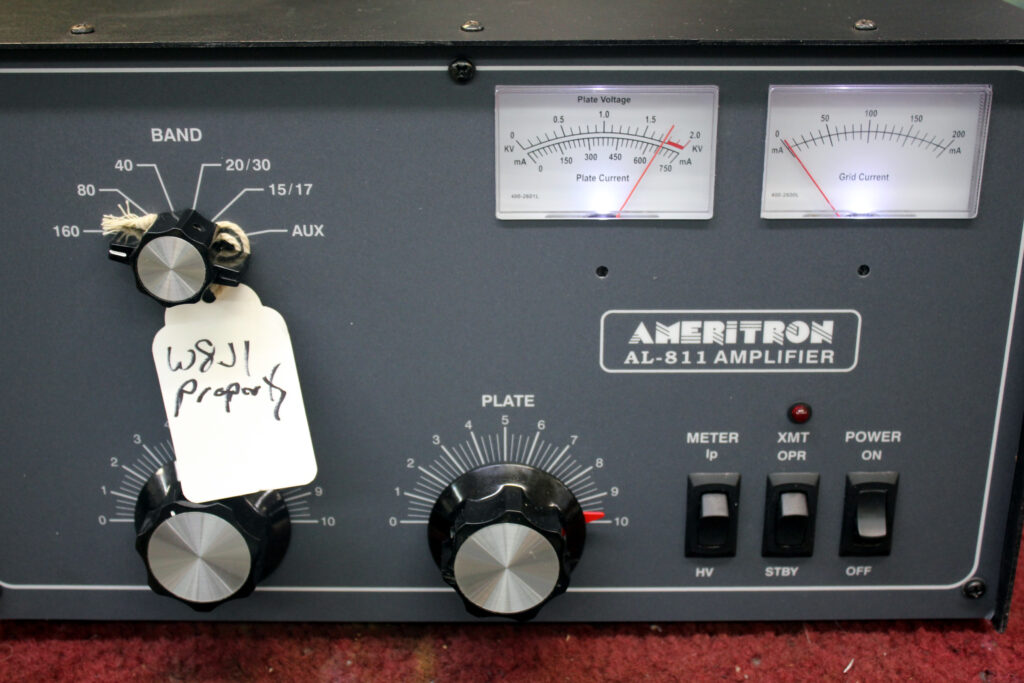 Fully refurbished newer AL811 with 3X 572 new old stock tubesThe only amplifier cosmetic flaws are the lower corners of the front decal are very slightly delaminated as seen in the picture. This occurs because the decal overhangs corners and edges. We seal the edges to stop future progression. This is not very noticeable, brand new amplifiers are typically like this or worse.
Inside picture