Filter Capacitor Board AL82 1200 1500 installation
To install the filter board in the AL12 series: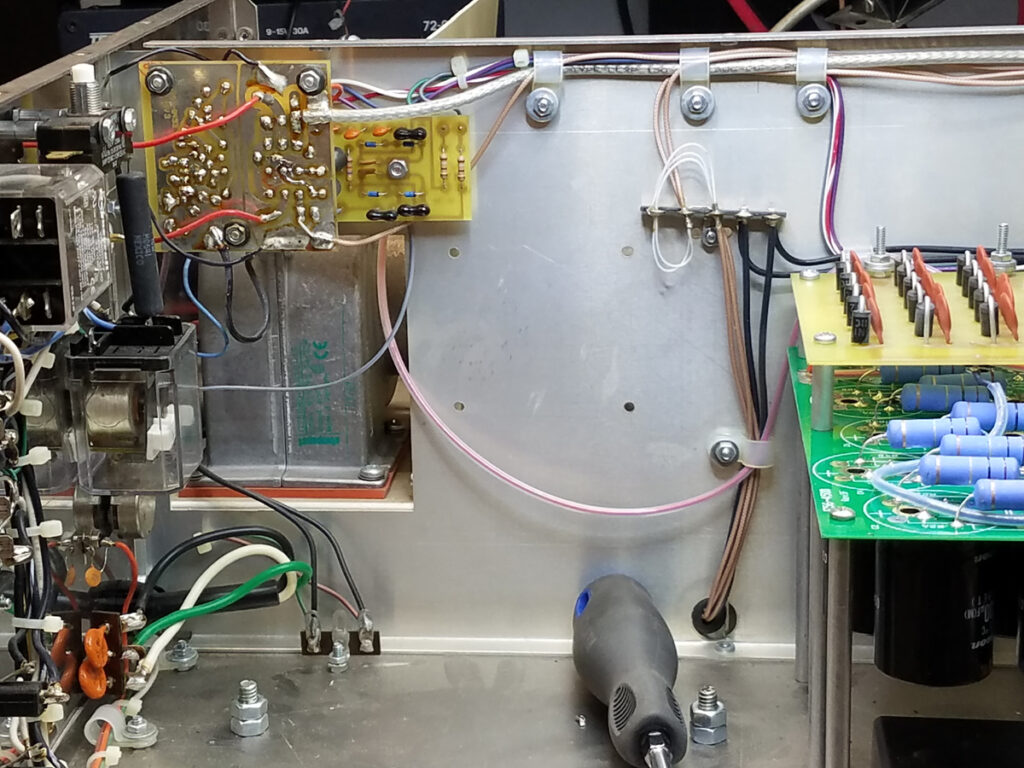 Remove the transformer. This will make installation easier. Remove the rectifier board and unsolder all wires. Remove the old filter capacitor board. Make sure the tall spacers are all tight.
Only the two outer edge screws can go back in the new board at this time. Pull the red wire with the white tracer back out of the harness. It has to run up by the filament transformer to the HV meter pad on the new board. This is plainly labeled.
The gray wire will run to the B- solder pad.
The black rectifier wire will run to the Rect- pad.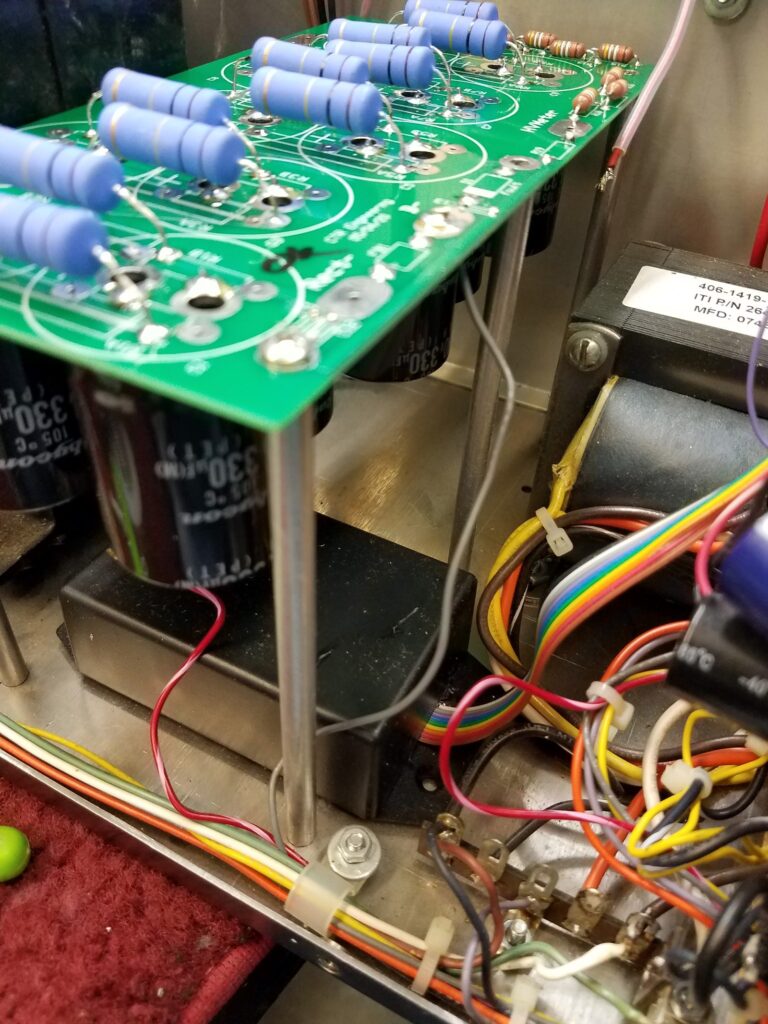 The rectifier Red wire shares the HV+ pad with the red wire that runs over to the tube side of the chassis. The rectifier black goes to the Rect- pad on the board.
Tape inside spacers will help hold them.